HOME PAGE

SITE GUIDE

SEARCH


REVIEWS

REVIEW ARCHIVES

ADVERTISING AT CURTAINUP

FEATURES

NEWS
Etcetera and
Short Term Listings

LISTINGS
Broadway
Off-Broadway

NYC Restaurants

BOOKS and CDs

OTHER PLACES
Berkshires
London
California
New Jersey
DC
Connecticut
Philadelphia
Elsewhere

QUOTES

TKTS

PLAYWRIGHTS' ALBUMS

LETTERS TO EDITOR

FILM

LINKS

MISCELLANEOUS
Free Updates
Masthead

A CurtainUp Review

Annotated Connecticut Theater Address Book




Subscribe to our FREE email updates with a note from editor Elyse Sommer about additions to the website -- with main page hot links to the latest features posted at our numerous locations. To subscribe, E-mail: esommer@curtainup.comesommer@curtainup.com
put SUBSCRIBE CURTAINUP EMAIL UPDATE in the subject line and your full name and email address in the body of the message -- if you can spare a minute, tell us how you came to CurtainUp and from what part of the country.

Curtainup at Facebook . . . Curtainup at Twitter



The Bushnell Center for the Arts 166 Capitol Ave. Hartford, CT 06106 (860) 987-5900 http://www.bushnell.org
The Bushnell presents major Broadway tours, symphony orchestras, family presentations, travel films and children's theater in two main venues, the original 2,800-seat Mortensen Hall, opened in 1930, and the 900-seat Belding Theater built in 2001. The Bushnell also presents off-Broadway, jazz, blues, cabaret and comedy performances, concerts and world music events.

The Goodspeed Opera House 6 Main St. East Haddam, CT 06423 (860) 873-8668 www.goodspeed.org
Home to the original productions of Man of La Mancha, Shenandoah and Annie, and recipient of two special Tony Awards for outstanding achievement in the musical theatre, Goodspeed is world renowned as the home of the American Musical. The opera house, with its imposing setting overlooking the Connecticut River, was built in 1876. Goodspeed's Norma Terris Theatre in Chester, CT develops new musicals and nurtures emerging artists.

Hartford Stage 50 Church St. Hartford, CT 06103 (860) 525-5601 www.hartfordstage.org
In its 45th year, this Tony-award-winning non-profit professional theater produces six major regular season theatrical productions as well as special summer productions annually. Shows range from the classics to provocative new works, many of which have gone on to critical acclaim on Broadway.

Ivoryton Playhouse 103 Main St. Ivoryton, CT 06442 (860) 767-7318 ivorytonplayhouse.org
A parade of stars including Marlon Brando, Art Carney, Talullah Bankhead, Helen Hayes, Betty Grable, Vivian Vance and Groucho Marx among others has graced the stage at Ivoryton, which started as a first-class summer theatre and now produces a year-round professional season of musical, comedies and dramas.

Long Wharf Theatre 222 Sargent Drive New Haven, CT 06511 (203) 787-4282 http://www.longwharf.org
Named for the Long Wharf port along New Haven Harbor, the theater was built in a vacant warehouse space in a busy food terminal, Long Wharf is a leader in American theatre, producing fresh and imaginative revivals of classics and modern plays, rediscovering neglected works and presenting a variety of world and American premieres, 30 of which have transferred to Broadway or Off-Broadway.

The Palace Theater 100 E Main St. Waterbury, CT 06702 (203) 755-4700 www.palacetheaterct.org
The recently renovated historic Palace Theater is a culture and tourist attraction presenting tours, concerts and children's programs.

Seven Angels Theatre Plank Road Waterbury, CT 06702 (203) 757- 4676 http://www.sevenangelstheatre.org
Waterbury's professional regional theater presents plays, musicals and children's theatre. Seven Angels Theatre is Greater Waterbury's only Equity professional regional theatre.

TheaterWorks 233 Pearl St. Hartford, CT 06103 (860) 727-4027 www.theaterworkshartford.org
TheaterWorks is a non-profit professional theater company housed in an historic Art Deco Building in the heart of downtown Hartford. Founded in 1985, TheaterWorks is dedicated to producing the most engaging, entertaining, and relevant theater possible and is known as Hartford's Off-Broadway theater.

The Westport Country Playhouse 25 Powers Court Westport, CT 06880 (203)227-4177 http://www.westportplayhouse.org
The converted 1835 cow barn and subsequent tannery now is the site for a regular season of main stage productions and a myriad of unique cultural offerings.

Yale Repertory Theatre Yale University New Haven, CT Yale Rep is dedicated to the production of new plays and bold interpretations of classics. A champion of new work, Yale Rep has produced more than 100 premieres, including two Pulitzer Prize winners and four other nominated finalists. Some 11 productions have advanced to Broadway. The theater has several venues: Yale Repertory Theatre, at 1120 Chapel St. (at York Street), University Theatre at 222 York St. and New Theater, a flexible performance space located in Holcombe T. Green, Jr. Hall at 1156 Chapel St.


Connecticut News & Reviews

South Pacific

In the Heights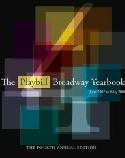 Playbill 2007-08 Yearbook

Leonard Maltin's 2008 Movie Guide